Message from the President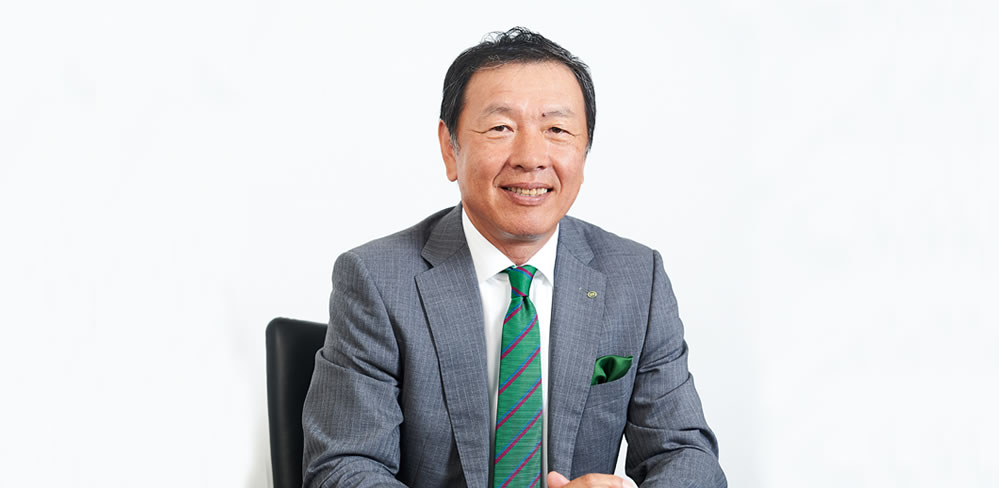 Make our future bright together
Since its establishment in 1948, the Mikasa Shoji Group has pursued the provision of high value added products and services as an electronics trading company that connects people and technology.
Changes in industries, society, and lifestyle habits are progressing rapidly all over the world in today's science and technology and progress of the information revolution. As an electronics trading company, value has shifted from hardware to software development capability, sales force to technology, and so on.
As Mikasa Shoji Group changes according to this era, we will aim to increase synergy by cooperation between companies inside and outside the group and to improve corporate value. We are also based in China, Southeast Asia, North America, Europe and India, and we have established a system to provide optimal solutions for domestic and overseas customers.
Employees of the Mikasa Shoji Group act with integrity without forgetting the spirit of challenge, with pride, good sense and coordination as the basic judgment criteria. We will actively invest in human resources to continue to be a necessary company for our customers, and each employee will contribute as a customer's business partner.
We aim to become a corporate group that continues to grow together with our customers, for a prosperous future.
President Hideki Nakanishi