JAPAN
ASIA
MIKASA SHOJI (IMPEX) PTE.LTD.
MIKASA SHOJI (IMPEX) PTE LTD-India Liaison Office
MIKASA SHOJI (HK) CO.LIMITED.
MIKASA SHOJI SHANGHAI CORPORATION
MIKASA SHOJI (SHANGHAI) CORPORATION GUANGZHOU BRANCH
MIKASA SHOJI TAIWAN CORPORATION
KOREA MIKASA CORPORATION
KOREA MIKASA CORP R&D CENTER
KOREA MIKASA VIETNAM CO.,LTD
Make our future bright together
Message from the President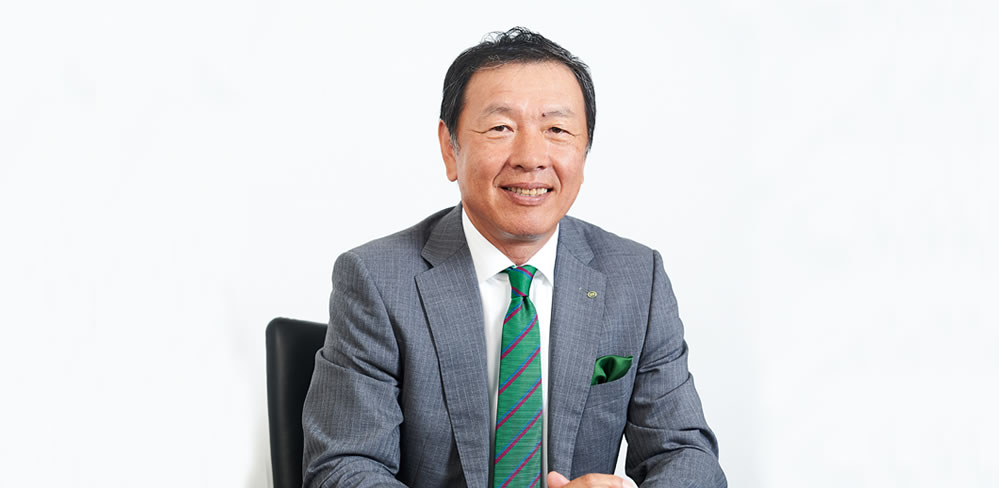 Make our future bright together
We aim for sustainable growth with people all over the world and create a bright and prosperous future.
Since the founding of the MIKASA SHOJI Group in 1948, the organization has pursued ways to provide quality products and services as an electronics company that connects people with technology.
Now, as we are in the midst of scientific and technological advancements as well as the information revolution, industries, societies, and lifestyles are rapidly transforming all around the world. As an electronics company as well, we are shifting our added value away from our sales capabilities to our technological capabilities, and away from a focus on hardware to software development.
In order to change along with the trends of the times, our goal is to improve our corporate value by creating synergy with other companies both inside and outside the MIKASA SHOJI Group. In addition, we are developing locations in China, Southeast Asia, North America, Europe, India, and others around the world, establishing a company structure that will allow us to offer the best solutions to our customers both from Japan and the local company sites.
In the future, we aim to become a corporate group that will grow continuously and that contributes to a rich future alongside our customers.
President Hideki Nakanishi