SMARTRAC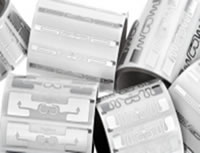 SMARTRAC offers a wide range of tag products that can withstand a variety of harsh environmental conditions. It is a global leading supplier of passive RFID products specializing in the development and mass production of various inlays of UHF band, HF band, NFC inlay.
Inlays and tags are available at all current frequency standards. We provide RFID products with various formats and frequencies to use RFID-based applications worldwide.
FUJITSU FRONTECH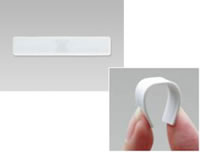 Linen Supply Industry standard maximum strength 60 bar pressure dehydration washable.
It is able to withstand 200 cycles of cleaning (washing → dehydration → drying → finishing) excellent in various environmental resistance such as waterproof, pressure resistant, heat resistant, alkaline resistant cleaning.
It is durable and flexible by applying rubber enclosure material with high tag size and small tag size and it is possible to wear various clothing and textiles without discomfort.
Metal compatible tag
When using the RF tag, it is necessary to clear various conditions according to the object to be managed.
For Mikasa Shoji, we will select RF tags that meet customer's requirements such as performance, environmental resistance, durability and so on.
Please do not hesitate to contact us with the button below.