Renesas Electronics

As the world's No. 1 microcontroller vendor, Renesas Electronics offers the best and most powerful solution with a wide choice of microcontroller (MCU) and microprocessor (MPU).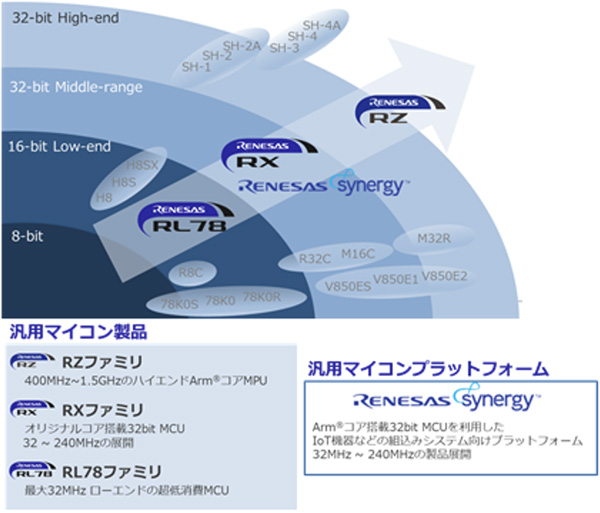 ABOV Semiconductor

ABOV Semiconductor is a supplier of general purpose, proprietary microcomputers and Driver ICs.
In addition to 8-bit and 32-bit general-purpose MCU based on ARM CPU, products line-up according to the application such as remote control, electrostatic touch, motor control, BLE etc. are done.